The New Jersey Real Estate Landscape in 2023: A Comprehensive Guide for Investors
Economic trends, geopolitical uncertainty, social dynamics, and regional factors heavily influence the real estate industry. The second half of 2023 is well on its way, but novice investors have yet to find a niche because the market keeps shifting.
However, their predecessors have a different story about New Jersey real estate. The shifts have piqued interest and brought new investment to the shores of New York's cousin, neighborhood, the punchline of every other joke on How I Met Your Mother, New Jersey.
Scoff all you want, but you'd be hard-pressed as an investor to find better real estate opportunities beyond New Jersey.
Today's blog will provide valuable insights into the New Jersey real estate market, helping investors make the most of their InstaLend investment property loan.
New Jersey Real Estate: Current Market Conditions
Zillow reports a 4.4% increase in housing prices over the past year. The current average price of a property stands at $487,868, a number explained by the following factors:
Its proximity to the more expensive New York City.
The diverse mix of properties. (Everything from brownstones to modern bachelor pads.)
Lack of inventory, as reported by several news outlets.
The lack of housing supply to fulfill the growing demand is partly why investors are drawn to New Jersey despite an average property tax rate of 2.26%, more than double the national average.
The buyer interest has never been higher, meaning you'll need a lot of investment to secure the land for new construction. However, you can stay frugal by purchasing homes in a state of disrepair, remodeling them per modern standards, and putting them back on the market.
As properties have been going from listing to pending at an average of 15 days, you should have no trouble finding a buyer willing to pay above the sale price to secure real estate in one of the country's hottest markets.
An Overview of New Jersey's Rental Real Estate
New Jersey's rental real estate attracts young professionals and families from nearby states. Jersey City's proximity to Manhattan and its eastern waterfront is popular, evident in its luxury condos, apartment buildings, and commercial real estate.
The city has an ironclad economy with big names like Goldman Sachs and JPMorgan Chase and a small but thriving business community. With excellent views of the Manhattan skyline but none of the neighboring city's noise and population density, it's no wonder more people are drawn to it every year.
With the right lender, realtor, and property management company, you can successfully expand your rental portfolio to this end of New Jersey. It will bring you all the passive income you need, at least for now.
New Jersey Real Estate Market Trends for 2023
The New Jersey market has fared better than other states over the past year. As murmurs of an impending crash grow, investors with a stake in this market must remain calm and focus their attention—and investments—on the sought-after neighborhoods of Newark, Jersey City, and Hoboken.
In the following section, we'll go over the latest trends in the state's residential and commercial real estate market from an investor's point of view. 
· Jersey City's Revitalization Efforts
The renaissance of Jersey City has been in the works for the past decades. The local administration has overseen many developmental projects and has many in the pipeline that may pique an investor's interest.
These projects include mixed-use buildings, multifamily and ground-floor commercial structures, and apartment buildings, to name a few.
The ongoing efforts and future potential have made this city a magnet for young professionals and families seeking urban convenience.
· Newark's Competitive Housing Market
Newark is New Jersey's largest city and represents most of the state's real estate stats, only better. According to Zillow, its housing rates have gone up a whopping 6.8% over the past year.
While the market isn't doing too hot in terms of homes sold, 61.2% of the properties were sold above the listing price, and only 6.7% experienced a price drop due to the abovementioned reasons.
The above numbers make Newark a safe bet for real estate investment, especially for investors interested in new constructions and flipping existing properties.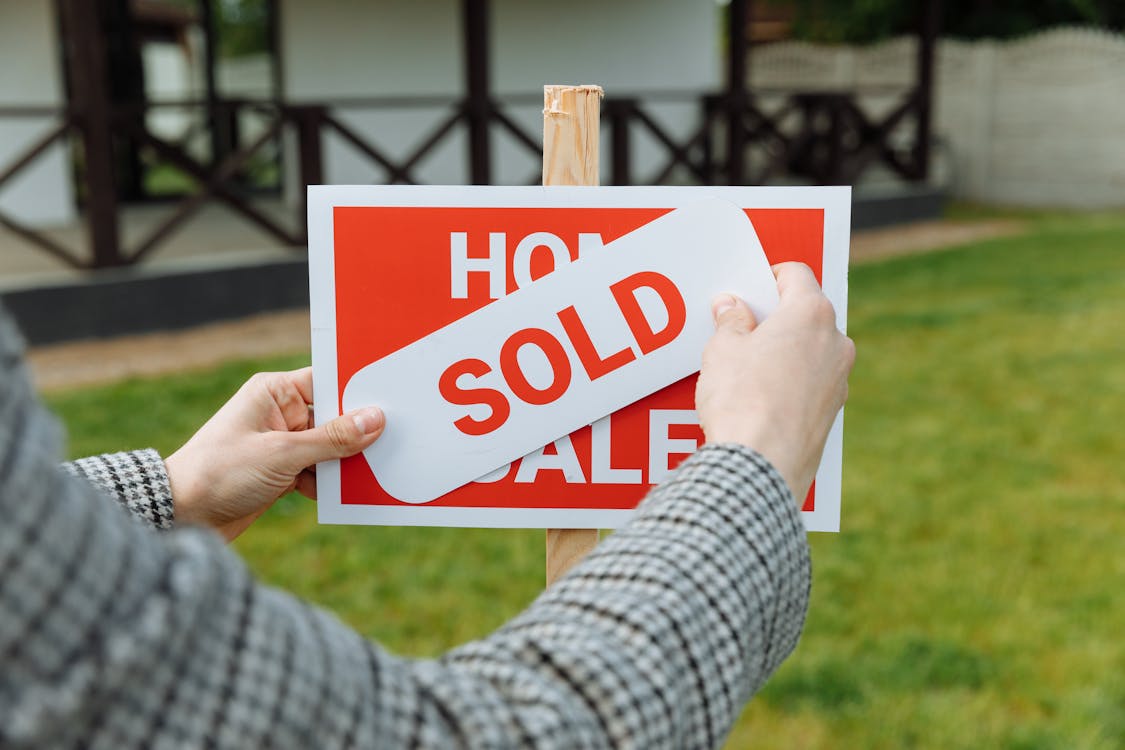 · New Jersey's Median Days on Market
Real estate's median days on the market tell us how long properties were listed until they weren't. This period starts from the day properties were listed to when they were closed on, went on pending, or were taken off the market.
New Jersey's average median days on the market for July 2023 was 36, a slight increase from the previous month's 33 days. The last time it took this many days was in April of the same year.
In other words, house sales are on a downward trend, but they haven't gone down enough to raise concerns for property investors.
Explore Financing Options in New Jersey with InstaLend
New Jersey real estate is expensive to the point of driving down sales. However, it's not so expensive that people and businesses are being forced to relocate to more affordable locales partly because it's right next door to the more expensive state of New York.
Capitalize on this opportunity before real estate experiences yet another hike. Buy real estate or build it from the ground up. Finance your venture with InstaLend's hard money loans. They encompass residential and commercial real estate, contain short- and long-term loans, and are the go-to for rental loans in New Jersey.
Apply for a loan to close on a property in a week or two!