5 Connecticut Cities Topping the Housing Market in 2023
As real estate investors find their footing in the second half of 2023, they find it ever-challenging to find tangible assets (read: properties) that remain unaffected by the steadily rising inflation rate.
To the investors in Connecticut, InstaLend would like to say: We finally got the number(s) on your real estate market. They weren't pretty across the board, so don't put your money where housing is tanking for one reason or another.
Tackle Connecticut's housing market in 2023 the right way—invest in the following cities, for they are leading the charge, at least for the foreseeable future.
1. Bridgeport
Let us clarify that Bridgeport has yet to become an appealing prospect. However, it has a few developmental projects in the pipeline that are drawing the attention of nearby New York City residents.
NYC is fast becoming a hub for wealthy urbanites. Those reeling from student debt and struggling to make a living despite the exorbitant expenses might want to consider the nearby city of Bridgeport; that's where you, dear investor, come into the equation.
Since Bridgeport is fresh out of a fiscal crisis, it has a housing price of $225,000. While it's way below the average rate for Connecticut, it's poised to rise, especially in up-and-coming neighborhoods like Black Rock that are fast filling up with New Yorkers drawn to the appealing rental rates of the picturesque town.
Today's as good a day as none to apply for a hard money loan to fund the purchase of a refurbished building in Bridgeport. There's no shortage of those in the city—get them while they are ripe for the picking.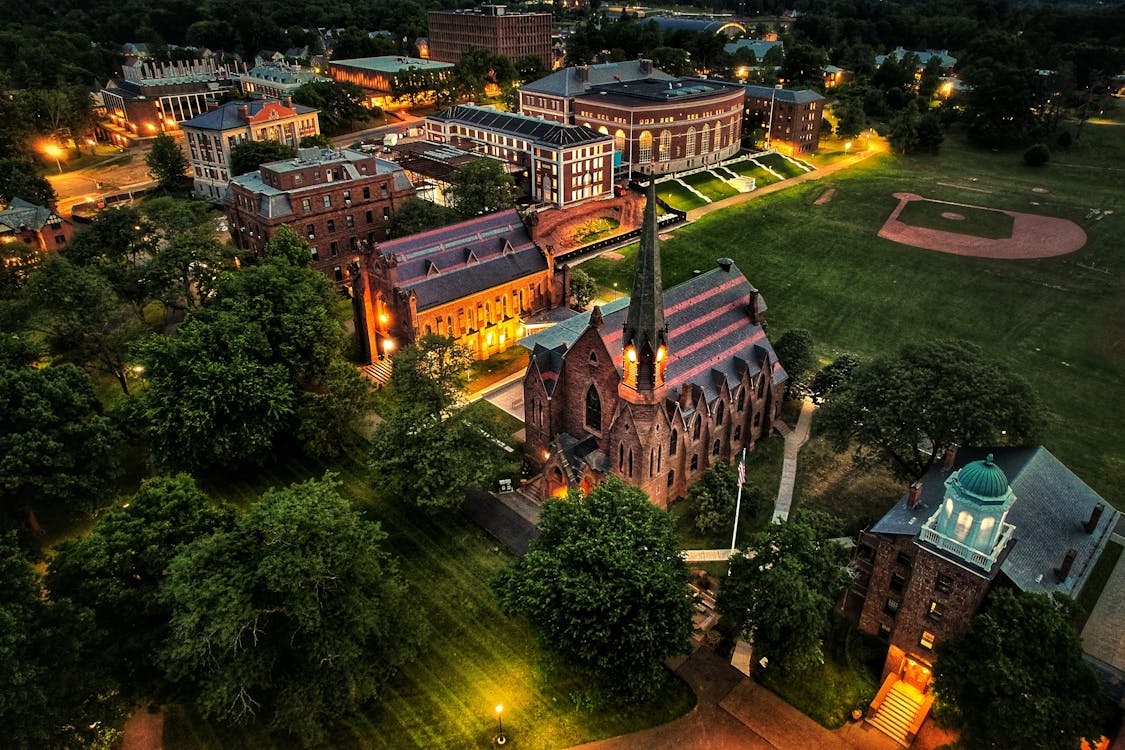 2. Stamford
Stamford has had several new construction projects over the past several years, resulting in steady population growth. The city's administration has responded to the growth by erecting great schools and allowing commercial establishments that have contributed to the city's picturesque daytime visuals and its happening nightlife.
In saying that, real estate investors might find it more profitable to invest in the rental, not the construction market. The latter is a thing of the past, for Stamford is done developing. It has several single- and multifamily properties with monthly rent averaging $2,554, a 1.79% increase over the past year.
Resolve your liquidity issue via a single-family rental loan in Connecticut, and get your hands on a Stamford home before it's too late!
3. Fairfield
Fairfield is a prime coastal destination due to its strategic location along the Long Island Sound. It offers several housing options, including waterfront properties for retirees, vacationers, and suburban single-family homes. To tackle the influx of residents, the administration has erected top-notch schools that complement the city's scenic beaches and busy town center.
Fairfield's ability to provide for its residents and tourists makes it appealing to residential and commercial real estate investors. Combine these aspects with its proximity to Bridgeport, Trumbull, Westport, and other cities, and it's no wonder the city experienced 447,000 square feet of leasing activity in the fourth quarter of 2022.
Real estate investors can partner with hard money lenders for a piece of the Fairfield housing market in 2023, especially in the rental sector, which continues to shatter the glass ceiling year after year.
4. New Haven
Like Bridgeport, New Haven has greatly benefitted from the trend of New Yorkers moving to Connecticut to escape the health crisis, the rising population, and the resulting increase in housing prices.
While many New Yorkers have made New Haven their vacation spot, others have relocated for good and brought along several commercial establishments. The latter has created jobs where there previously weren't many, bringing the unemployment rate to 4.10%, slightly higher than last year but much lower than the long-term 20%.
While the city's commercial sector is debatable, its residential sector is unmatched. The average monthly rent is $1,987, which doesn't seem like much compared to the other cities on this list but marks a whopping 5.05% increase over the past year.
Suffice it to say your rental loan is best spent on a residential property in New Haven, CT.
5. New Canaan
If New Haven's grown too saturated with real estate investors, consider New Canaan, a city with a blend of vintage charm and contemporary living facilities for families and individuals who can afford to live in New York City but want a quieter, less populated life away from all the hubbub.
Living in New Canaan is nothing if not high-end; it's in the top three percentile of the world's most expensive cities for a reason. You need at least $2662 monthly in the 259th most expensive city for the living expenses alone. The rent, utilities, food, and transportation only add to this burden.
Despite or perhaps because of these steep rates, the city only attracts high-income individuals and families. You can cater to such an audience by flipping or constructing a property and selling it to the highest bidder. It all starts with an investment property loan in Connecticut.
Minimum Conditions on a Hard Money Loan in Connecticut
The 2023 housing market leaves much to be desired, but the above cities remain the exception. Invest in the tapped or untapped potential of these top Connecticut cities with InstaLend, a company that's as invested in diversifying your rental portfolio as you are.
Apply for a new construction, fix and flip, multifamily bridge loan, or explore other funding avenues on our website. We require no proof of income, upfront fee, or prepayment penalty. Sound good? Good!
Contact us for more information and inquiries.