10 Questions You Should Ask Your Lender Before Taking Out a New Construction Loan
If you're in the market for a new construction loan, you're probably starting off with a somewhat clear vision of your dream project.
Whether you're building a custom home, developing a multi-family property, or renovating an existing structure, you'll have a goal in mind. Instead of hastily jumping into the real estate lending process, take your time and plan things around your goal. This will help you meet your requirements to a tee and bring your project to fruition.
To turn your vision into reality, find the right financing partner. This is where InstaLend enters the picture. We offer a wide range of loan products, including new construction loans, to help you gain the financial backing you need to get your project off the ground.
Before you sign the dotted line, ask your lender the right questions. In this blog, we'll offer a closer look at ten critical questions every real estate investor should ask their lender before starting the loan acquisition process. Let's begin.
Question #1: What Are the Interest Rates and Terms for Your New Construction Loans?
Interest rates and loan terms vary from lender to lender. They also depend on the borrower's creditworthiness and the project's specific requirements.
Make sure you ask your lender about their interest rates and terms. Additionally, inquire into the prepayment penalties or any additional fees associated with the loan. If imposed, these fees will affect your long-term financial plans.
At InstaLend, we provide new construction loans starting from $50,000. The loan terms are 12 months. We don't impose any prepayment penalties.
Recommended Read: 4 Smart Real Estate Investment Opportunities for 2023
Question #2: What is the Loan-to-After-Repair Value (LTARV)?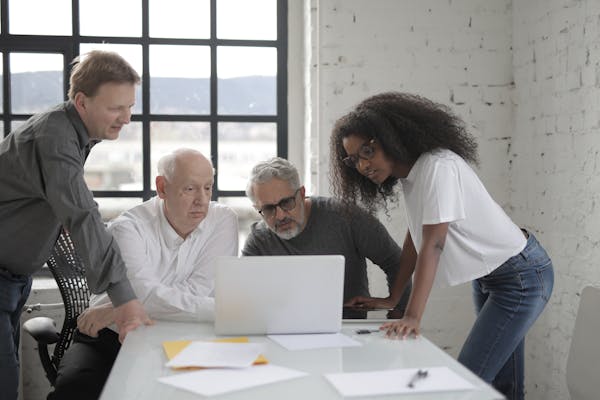 The loan-to-after-repair value (LTARV) is a ratio used by lenders to determine the loan amount based on the estimated value of the property after construction or renovation is completed.
At InstaLend, we offer a 70% LTARV for new construction loans. This means we lend up to 70% of the property's projected value after the project is finished. Ask your lender how the LTARV will impact your borrowing capacity and how it compares to other lenders in the market.
Recommended Read: How to Improve Your FICO Score
Question #3: What is the Loan Approval Process Like?
When it comes to new construction loans, time is of the essence. Financial delays can result in increased construction costs and missed opportunities.
Whether this is your first, fiftieth, or hundredth project, setbacks will significantly affect your timeline, project completion, and project success.
At InstaLend, we're committed to providing clients with a loan commitment the same day and closing within days. Make sure you inquire into the approval process. Ask about documentation requirements and credit checks. This insight will help you enjoy a smooth, efficient, and streamlined loan process.
Question #4: Will You Require a Personal Guarantee or Collateral?
Some lenders may require a personal guarantee or collateral. This may include personal assets or other real estate properties you own.
Ask your lender if they require a personal guarantee or collateral. If so, which types of assets are acceptable? This information will help you better understand your potential liability and financial commitment.
Question #5: Are There Any Draw Schedules or Disbursement Policies I Should Be Aware Of?
With new construction loans, funds are often disbursed in increments as construction milestones are achieved. This process is known as a draw schedule. It ensures that the loan funds are utilized for their intended purpose.
Ask your lender about their draw schedule and disbursement policies, including any inspections or approvals required before funds are released. As you get a better grasp of these policies, you'll be able to manage your project's cash flow and timeline more efficiently and systematically.
Question #6: What's Expected From My General Contractor?
The success of your construction project largely depends on the expertise and experience of your general contractor. Lenders often require borrowers to work with a qualified and experienced general contractor to minimize risks associated with construction delays, cost overruns, and other potential issues.
Ask your lender about the qualifications and experience they require from your general contractor, such as licensing, insurance, and a proven track record of successful projects. This information will help you select the right contractor for your project and ensure that your lender's requirements are met to a tee.
Question #7: Can I Make Changes to My Project After the Loan Has Been Approved?
It's not uncommon for borrowers to make changes to their construction projects after the loan has been approved. These changes can range from minor adjustments to significant modifications that affect the project's scope, timeline, and budget.
Ask your lender about their policy on changes made to the project after loan approval, including any additional documentation or approvals required. This insight will help you manage your expectations and navigate any changes that may arise during construction with ease and peace of mind.
Recommended Read: Traditional Bank Loan vs. Asset-Based Loan: What's Right for Me?
Question #8: What is the Loan Extension Policy for New Construction Loans If My Project Gets Delayed?
Construction projects can often get delayed. Inquire into your lender's loan extension policy for new construction loans. Understanding this policy will help you prepare for potential delays and manage your project timeline like a seasoned pro.
Ask your lender about the criteria for qualifying for a loan extension. Additionally, ask about the maximum allowable extension period, and whether there are any limitations on the number of extensions you can request.
Question #9: How Much Experience Do You Have?
Your lender should have ample experience in providing new construction loans. This will significantly affect the quality of loans, guidance, support, and expertise they provide.
Inquire into their track record. How many construction projects have they financed, and how did the projects pan out? Were they completed successfully? This insight will help you understand if you're partnering with the right lending company.
A lender with extensive experience will provide tailored solutions and offer insightful advice using their industry expertise and experience. This will help you plan a robust project, navigate potential obstacles with ease, mitigate risks, and make informed decisions throughout the construction process.
Question #10: Is There Anything I Should Change About My Construction Plan?
No construction plan is perfect. If your lender is overly enthusiastic about your plan and rushing the process, you're in the wrong hands.
Your lender should critically analyze your construction plan and provide feedback accordingly. Ask whether they'd like you to change any of its aspects.
Experienced lenders offer incredible insight using their experience and knowledge in financing similar projects. This will help you optimize your project and achieve a great outcome.
Their advice should revolve around local market trends, risk mitigation, construction timelines, potential return on investment (ROI), and so on. They should also provide insight into regulatory requirements, industry best practices, or innovative construction techniques that could take your project to the next level. Their advice should be useful yet realistic, not far-fetched.
If they're checking this box off the list, you're on the right track. This means that your lending agency actually knows what it's doing. They don't just talk a big game, but they actually walk it as well.
If you're considering taking out a new construction loan, InstaLend should be your first stop. Explore our new construction loan plan to get started.
We also provide fix and flip loans, single-family rental loans, multi-family bridge loans, and multi-family term loans to real estate investors across the US.
Apply for a loan today! For more insight, take a closer look at our reviews and portfolio. Let's turn your upcoming real estate project into a roaring success.